Helping Doctors in the Digital Age in Germany
Deximed is disrupting the way professional medical information is created and distributed.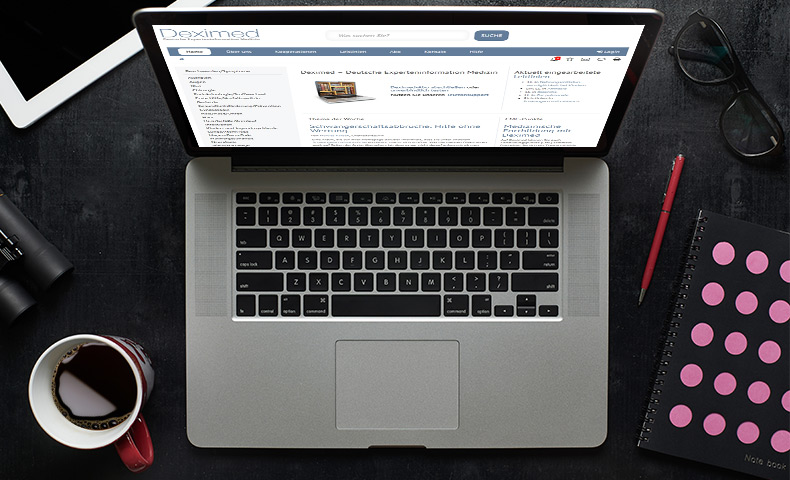 So says Klaus Reinhardt, managing director for the new online service, which provides evidence-based, reliable and independent information for the everyday practice of German doctors in easy-to-search fashion via either symptom or diagnosis, with extras like links to the latest research and continuous updating. Covering all fields of medicine, Deximed is focused on general practitioners, with some 2,000 articles on symptoms and diseases, most accompanied by patient information.
"We often call it an online handbook of general medicine, but if it really were a book, it would be in the range of 20,000 pages," says Reinhardt, who is himself a medical doctor who has long worked as an editor of medical books. 
Following an agreement of support from the German Association of General Medicine in 2015, Bonnier-owned and Norway-based Norsk Helseinfomatikk (NHI) started up a new company in Germany, Gesinform GmbH, to translate Norwegian content from NHI into German over 18 months while adding German data, guidelines and practicalities. The resulting product, Deximed, was launched on the German market in January 2017.
"There is actually an abundance of free medical information on certain diseases, but it is sponsored by pharmaceutical companies and of course serves their interest," says Reinhardt. "With Deximed, general practitioners find everything they need to know on just one site, and they can rely on the objectivity of the recommendations. Plus our patient information pages give doctors the opportunity to hand out something that doesn't contradict what they themselves read, but is understandable to laypersons."
With 35,000 general practitioners in Germany, the potential is immense and like all Internet startups, Deximed is hoping to grow fast. Still, German doctors are conservative in using digital media, says Reinhardt, and paid content in general is just beginning to work in Germany. "But for a new generation of digital native GPs, we can be the first who really serve their needs."
There is no denying that Deximed, and other services like it, will have a profound effect on how doctors receive and use medical information. "Wherever up-to-date knowledge is used immediately during work, the future is in digital," says Reinhardt. "And for the German health care system, we will play our part in providing better treatment that's based more closely on scientific-based evidence and is less influenced by outside influences and therefore cheaper. We also aim to be part of a yet unknown 'telemedical' solution to the rapid dwindling of medical care in rural areas."